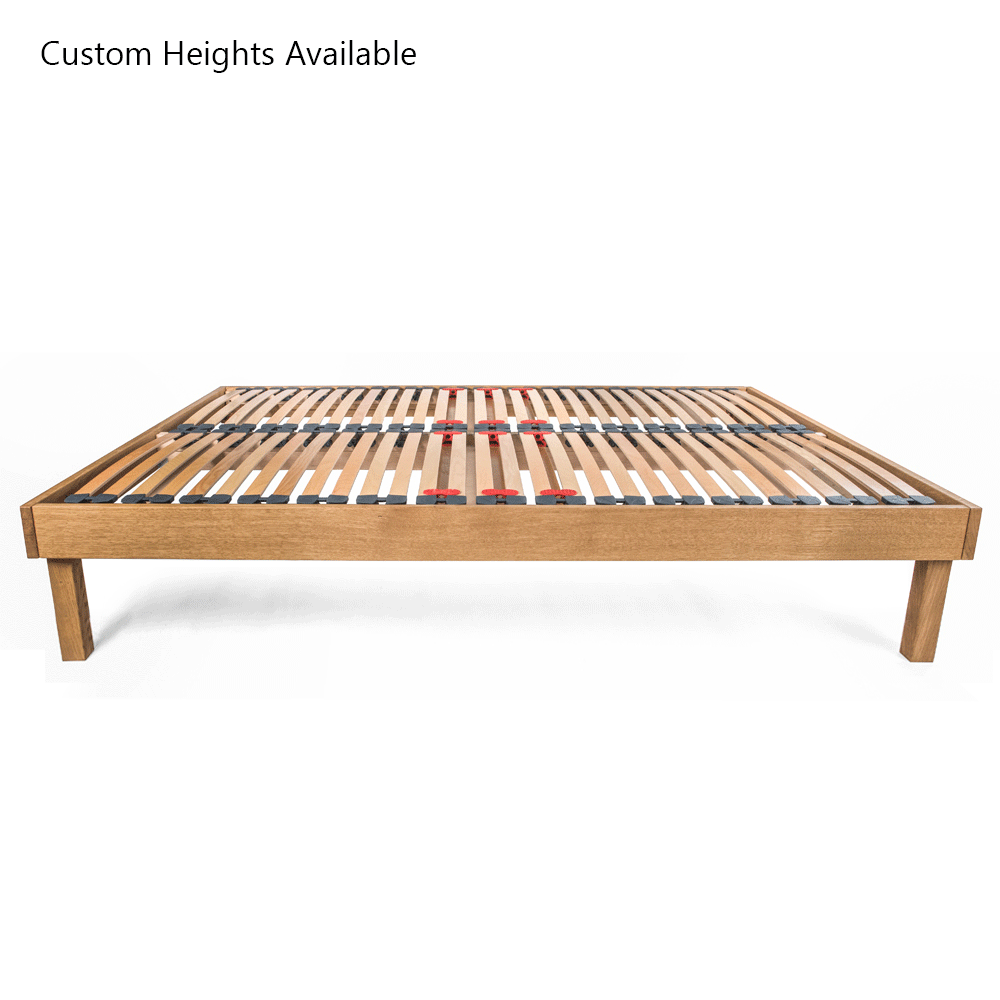 Sparkford Oak Bed Frame With Interchangeable Bed Legs
---
Our Hand-Crafed Oak Bed Frames are manufactured in UK, European and Custom sizes

Made-to-Order Bed Frames

Any Size & Various Customisation Options
Quality Assured
Hand-Crafted to Order in our UK Workshop
Ask a question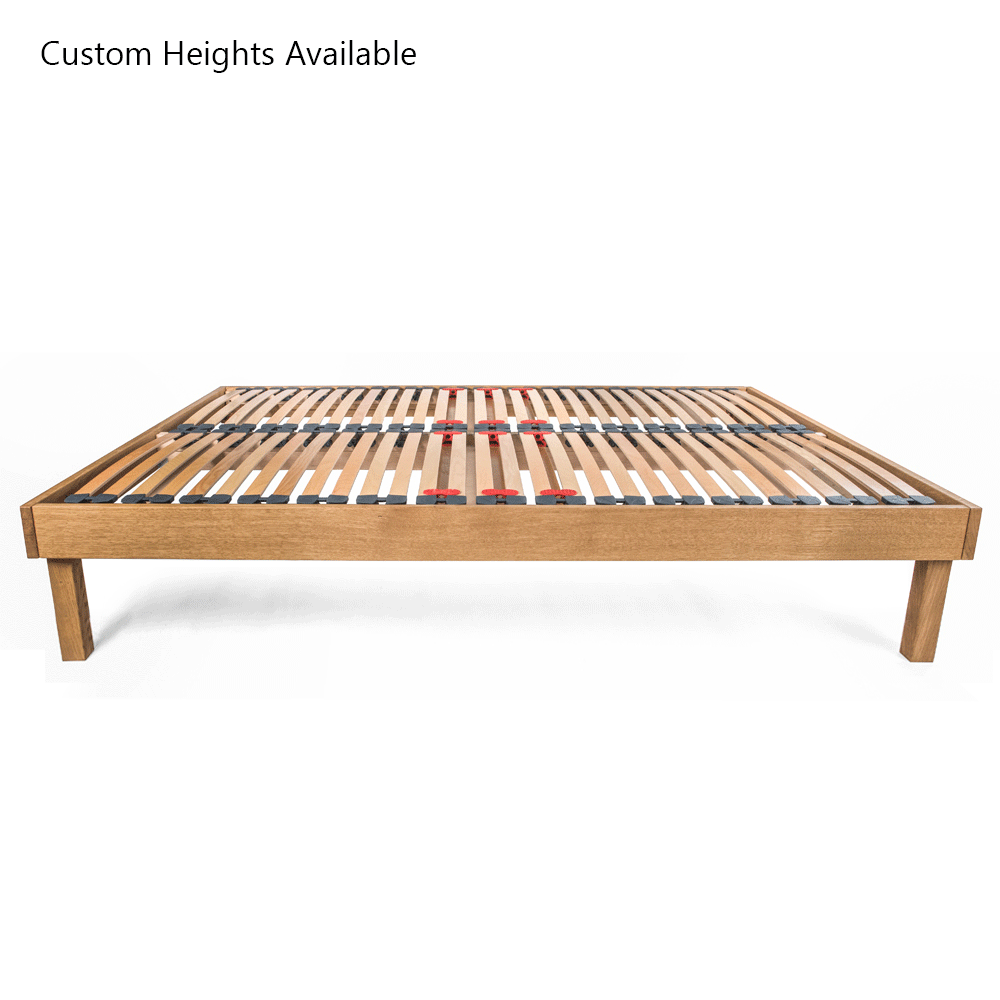 The Sparkford Double Solid Oak Bed Frame
The Sparkford Bed is a versatile model that looks great in any bedroom. Thanks to its interchangeable bed legs, which are available to buy separately, when your circumstances change you can simply swap the legs rather than the whole bed:

• The mattress sits flush with the top of the compact frame
• The Sparkford is an ideal design for a wall-mounted headboard, although there are also bed bolts for headboard struts at the rear of the bed
• Four bed legs to choose from in your specified height: three in solid oak, one in aluminium
• If you come to need additional under-bed storage space simply swap your existing legs for longer ones
• Ideal for children – start off with a low bed and increase the height of the bed as they get older
• An ideal way to change the style of your bed without the expense
Bed Slat Solutions
We offer various bed slat solutions with our Oak bed frames. Choosing the right bed base for your mattress will change the feel of your mattress and can increase the life of your mattress.
Custom Options
All our bed frames are manufactured to order. We are able to customise our beds to your exact requirements.
Origin / Manufacturer
Designed and Manufactured in-house in London, UK
Assembly
All of our bed frames are self-assembly
The headboard and foot board will generally be fully assembled when delivered
The Slatted Bed Base will also be fully assembled. In either one part or two parts; dependent if you have purchased a double row or single row bed base. All our Slatted bed bases can be dis-assembled and re-assembled if access into the bed room is restricted.
Why purchase our Bed Frames?
Some of the reasons, why our beds are special
Direct from our WORKSHOP to your HOME

We Design and Manufacture all our bed frames in Harrow, Middlesex, UK

Slatted Bed Base Options

Dont Settle for low Specification Bed Slats. Purchase then right bed base for your requirements. Invest in your Sleep

Sustainable Beds

All our timber in sourced from Responsible Managed Forests

Need your Bed Quick? We offer an Expresss Manufacturing Service

We can offer an Express Manufacturing Serivce, our team will generally work out of Standard working hours to Complete your Project.

Worried abour ACCESS? or Assembly?

Our Bed Frames are Flat Packed. We assemble as much as we can in our Workshop. Our Bed Bases come Fully Assemmbled in 2 Section

We NEVER use Finger Joints

Rest assure, we NEVER use Finger Joints on Structual Pieces of our bed frame

We NEVER use Block Boards

Rest assure, we never use Block Boards on our Beds.

We NEVER use Oak Veneer

Rest assure, we never use Oak Veneer on our Bed Frames

Buying Direct from the Maker is Best

Reduce the Supply Chain and buy direct from the Bed Makers. Get exactly what you want at a reduced Price

Customise the HEIGHT

We can customise the Height of your Bed Frame. Ideal for getting in and out of beds or Storage Purposes

Customise the WIDTH

We can customise the Width of all our Bed Frames

Customise the LENGTH

The Length of our Bed Frames can be Customised. 1900mm, 2000mm or Custom

Re-Enforce your Bed

We can RE-ENFORCE your bed frame by using many advance manuufacturing Techniques

Recess your Mattress into the bed frame

Woudl you like your mattress to fit within your bed frame? Email us